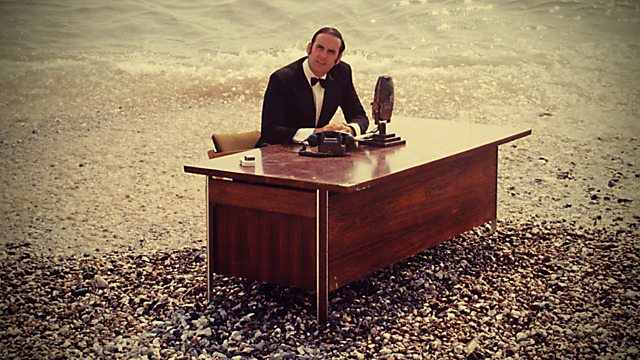 "and now for something completely different"
tl;dr: made a game
JOURNEYLANDS
is a modern-fantasy sandbox mini-RPG about travel and adventure. Players journey around a sprawling, magically tinged landscape, in a vehicle that they all share and live in together.
sketch by Krzysztof Maziarz (the final art is bonkers good you guys)
MECHANICS: DO WE GOT EM? WHAT THEY BE?
J'lands, mechanically, IS:
- Fiction first. Gameplay is mostly just talking and cool ideas, with mechanics as a frame to fall back on if needed, rather than a driving force of play. Like OSR stuff.
- Player-driven. Players can customise their characters (no "builds" though), and customise their vehicle, and I guess "customise" their adventure: go where they want, see what's there. Sandbox!
- Light. It's small - nay, tiny. I gave my group the draft rules and they were done reading and basically understood the whole game in a few minutes.
- My kind of thing! I made this game because I want more of this kind of game to exist. No idea if anyone else will dig it, but I'm happy with it.
J'lands, mechanically, AIN'T:
- A narrative game. It's got more storygame DNA in it than, say, B/X, but the influence is subtle. It's basically a traditional RPG.
- Comprehensive. It's bare bones, intentionally so. Do what you want with it, build on it, etc. "Rulings not rules". It's a little mini-game, not a fantasy epic.
- Grimdark Poverty Simulator 3000. Not so much with the impotent characters and resource scarcity and to-the-bone survival of many games in the same sphere. Still deadly enough, tho.
- A game-changer. I didn't design this to blow people's minds with some innovative mechanic that explodes the untapped potential of emergent gameplay. It's just a fun game.
Btw,
only
on an RPG blog would I have gone this far in describing the game just talking mechanics. I know that's what you nerds crave: cold, hard FACTS.
Having said that, here's the fluff:
this but it's a truck stop
PICTURES AND STORIES AND IDEAS AND FEEEEEEELINGS
By default, the setting is the dried-out seabed of the Gulf of Mexico, an indeterminate number of centuries in the future.
It's not Mad Max!! This is not a post-apocalyptic wasteland: it's
post-
post. If you want a harsh and oppressive future, you've come to the wrong place. The world can be dangerous, sure, and mechanically speaking death is as much a possibility as your average OSR if you play your cards wrong, but this is a game about living despite all that: about friendship, about people coping and making a life.
The tone is silly-serious, goofy and heartfelt and hopeful, with all the Gen Z post-ironic earnestness I can muster. (I
love
making content for this game. It comes easier to me than almost any other game I've written. it's so fucking dumb.)
this but if they all lived in a VW campervan
For reference on the setting and tone? Think something like Adventure Time, that's pretty close. The Borderlands games are a better comparison than most other madmaxian fare.
It's quite... "anime"? One Piece is a huge inspiration: imagine that but someone drained all the water out and you've got a decent image of a Journeylands campaign. Also maybe Cowboy Bebop... actually, no, more like Space Dandy. Early issues of Dragon Ball, Pokemon without the 'mon.
Also feel it's worth mentioning that the setting is COMPLETELY made for the purpose of being played in. It's not some fantasy opus I tacked rules on to, it's my pitch for the ideal setting in which to game with the rules I made.
Travel! People, places, wacky and fun things to explore and find and see and do!
Journeys!
I liked this game
HOW DO WE PLAY IT?
The playtest version of the rules is
available now on my Gumroad store
. It's free! I'm calling it the Just The Gears version - all the base mechanics are there, but the game content is up to you.
Well, not completely up to you - this is a new world and system, and you might not want or be able to convert adventures into it. And that's a pain for this system since the world and the "fluff" is
most
of the game (fiction first!).
So I'm sharing some of my home game prep with youse lot:
every day for the rest of this month I'll be uploading a small bit of Journeylands content to this blog.
Download the Just The Gears version, use the content from the blog or some up with your own, and GM a game or two for your friends! It's fast and fun and sessions only take an hour or two in my experience.
THEN WHAT?
I'd like to at the very least get some art done for the game!
Then, ideally, I'd write up a cool little 'zine-style booklet: all the rules, several pages of gameable content to start you off with, a GM's Advice Guide... maybe even a Japanese-style "replay"! I envision a fun little product, almost like a kid's comic, full of content and Things to Make and Do.
If you want that to happen, you can:
- use the pay-what-you-want feature on Gumroad to help fund it
- join the fine folks over at
the Graverobber's Guild
(my recently launched Patreon)
- show your interest online, give me feedback, tell people who you think would like the game
If the interest levels are there, I'll consider launching a small Kickstarter campaign next month to fund it fully. If not, I'll keep plugging away at things in my own time, and put out a slightly more bare-bones product as and when it's ready in the distant future.
Thanks for your time and support! Hope you enjoy the new game :)
PS: "What about the Graverobbers RPG?" Yeah, I make a lot of games. I'm still working on it! Join the Patreon to get more regular updates, sneak peeks and playtest material for that.